Semarang and other areas in Central Java are consistently highlighted as investment-friendly zones in Indonesia. Despite the thriving energy industries, significant untapped business potential remains in Semarang and Central Java. InCorp can support your needs to penetrate this promising market.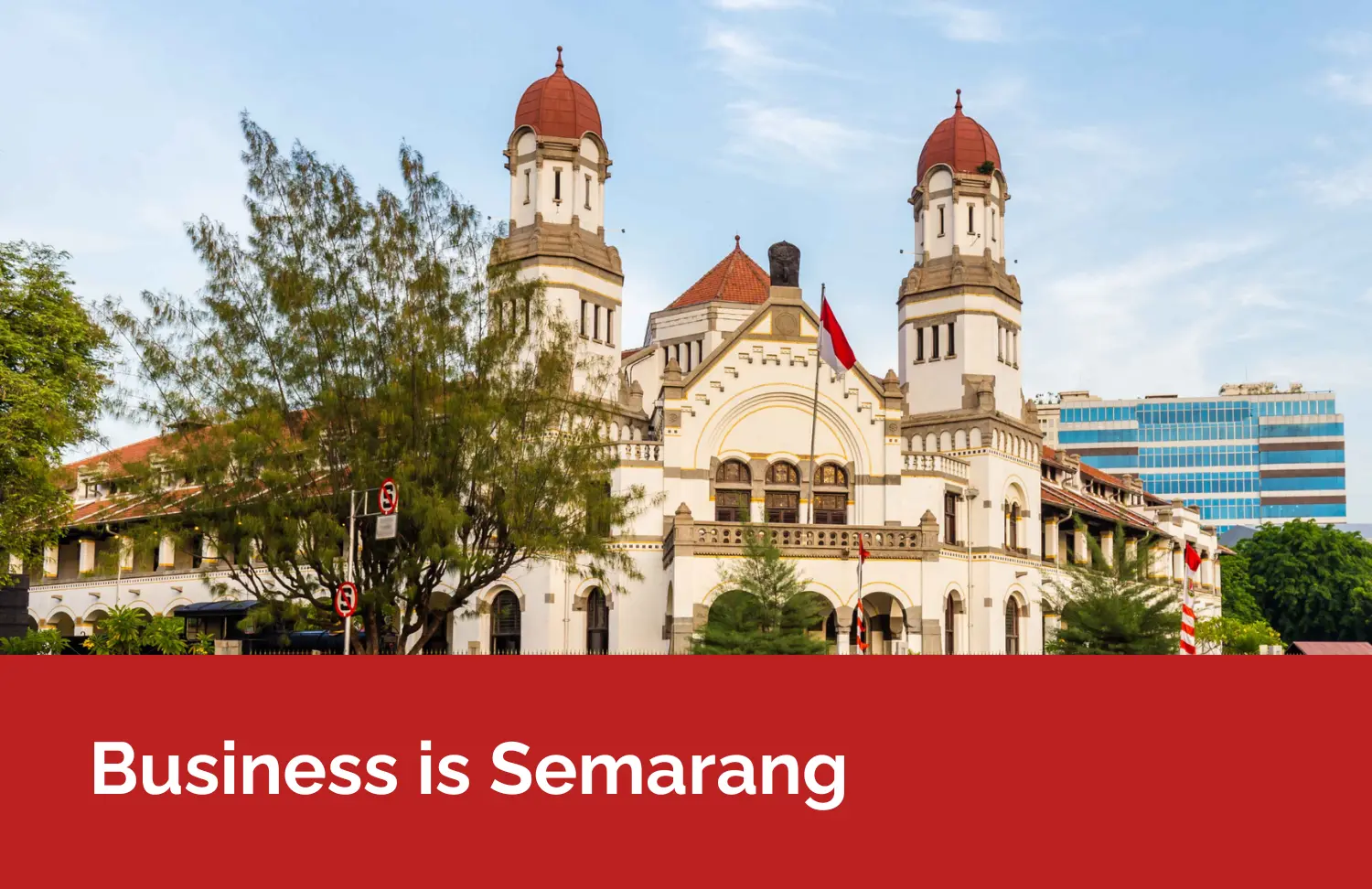 Business in Semarang and Central Java
Strategically positioned between Jakarta and Surabaya, Semarang attracts foreign entrepreneurs with its investment-friendly atmosphere. As the country's fifth-largest city, it offers abundant investment opportunities and strong infrastructure.
The Advantages of Doing Business in Semarang and Central Java
Semarang is the capital city of Central Java, Indonesia, and the region offers several advantages for doing business. Central Java is strategically located in the heart of Indonesia, making it a hub for trade and commerce.
Strategic Location


Central Java's location provides easy access to major transportation networks, including ports, airports, and highways. This makes importing and exporting goods more efficient and cost-effective.

Skilled Workforce


Semarang is home to a large pool of skilled and semi-skilled labor, essential for various industries. The presence of universities and vocational institutions also contributes to a steady supply of educated professionals.

Thriving Tourism


A flourishing tourism industry opens numerous business opportunities in hospitality, travel, and related sectors.

Cost Advantage


Compared to other major Indonesian cities, the cost of living and doing business in Semarang and Central Java is relatively lower. This can result in reduced operational costs for businesses.

Industrial Infrastructure


Several industrial zones exist in and around Semarang, including the Kendal Industrial Park and the Semarang Technopark. These zones offer well-equipped facilities, incentives, and a supportive business environment for various industries.

Consumer Market


Central Java has a substantial population and provides a significant consumer market for various products and services. This local market can be advantageous for businesses targeting domestic customers.