The National Agency for Drug and Food Control (BPOM) in Indonesia authorizes the distribution of beauty and cosmetics products to ensure consumer safety standards. Therefore, the registration process for beauty and cosmetics products is extensive, involving assessment, facility inspection, and legal administration before market distribution.
Additionally, obtaining halal certification may be necessary to ensure safe consumption for Muslim customers in Indonesia. With the services provided by InCorp Indonesia, you can rest easy from the lengthy process and focus on the expansion strategies in the new market for your business.
Beauty & Cosmetics Product Registration Services from InCorp Indonesia
InCorp Indonesia provides valuable corporate service assistance to help you import products to Indonesia legally.
Your company must hold a product license before distributing to the local market. This benefits the legality of your business's success in expanding in another country. InCorp Indonesia will assist you thoroughly during the process.
InCorp Indonesia assists in extending your beauty and cosmetics product license before it expires in three years, saving you the hassle of going through the registration process again.
Beauty & Cosmetics Product Registration Workflow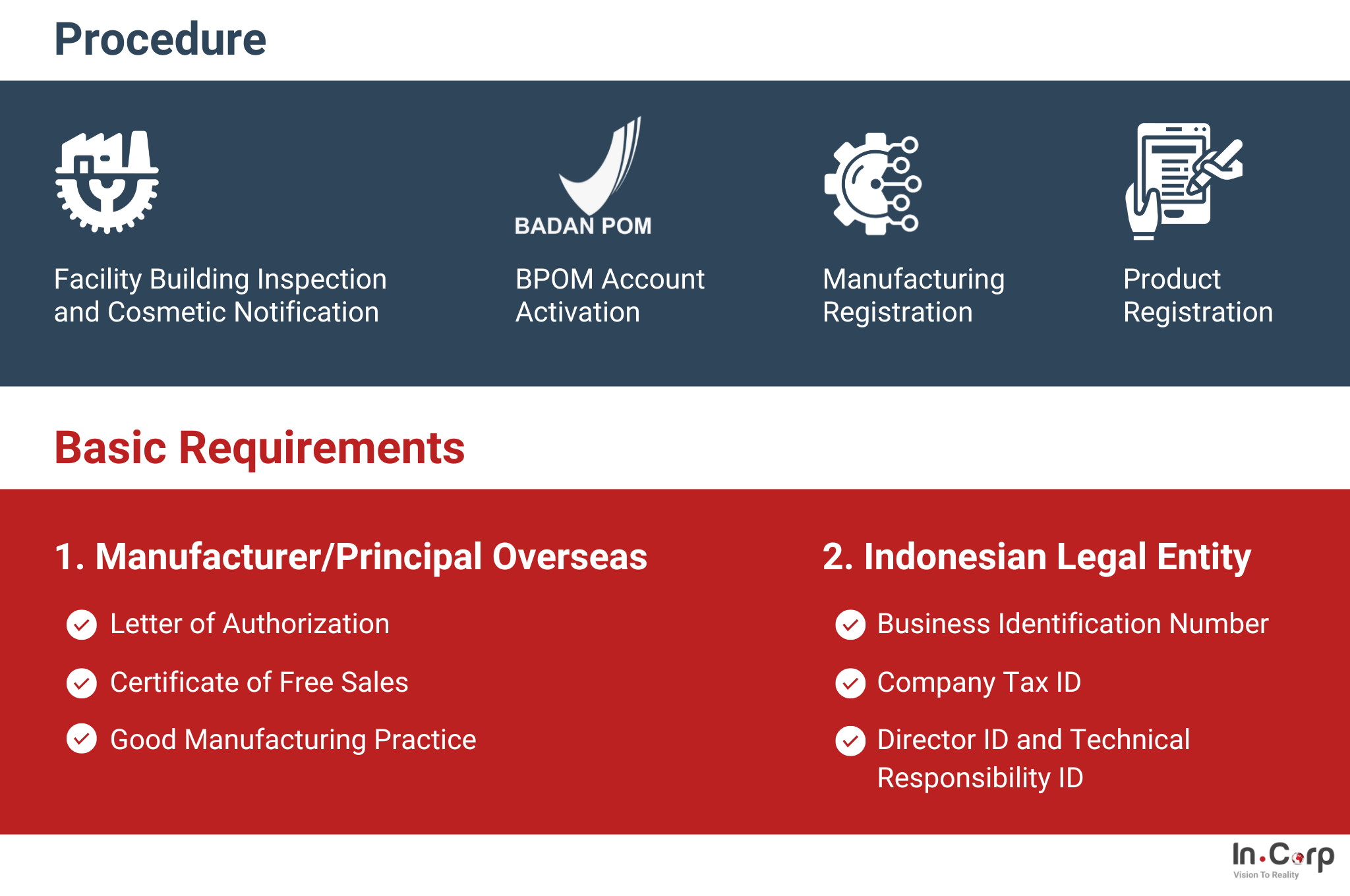 More on Product Registration