Understanding Indonesia's manpower law and tax policies can be intimidating for both novice and experienced investors. The absence of familiarity with Indonesian payroll calculation and tax reporting could pose a risk to your business, even with ample time for learning.
By opting for payroll outsourcing services in Indonesia, you can save valuable time and resources, eliminating the need to stay updated on regulations and their frequent changes. InCorp Indonesia can help you save time and money by alleviating the responsibility of staying updated with the ever-changing regulations.
Payroll Outsourcing Services by InCorp Indonesia
InCorp Indonesia provides convenient and efficient payroll outsourcing services suitable for companies of all sizes. With offices in Jakarta, Bali, Semarang, Surabaya, and Batam, we handle your data with utmost care while ensuring compliance with the latest regulations.
Payroll audit assistance
Salary, tax, and BPJS payments
Monthly payroll calculation
Detailed payslips and more
Payroll Outsourcing in Indonesia: The Workflow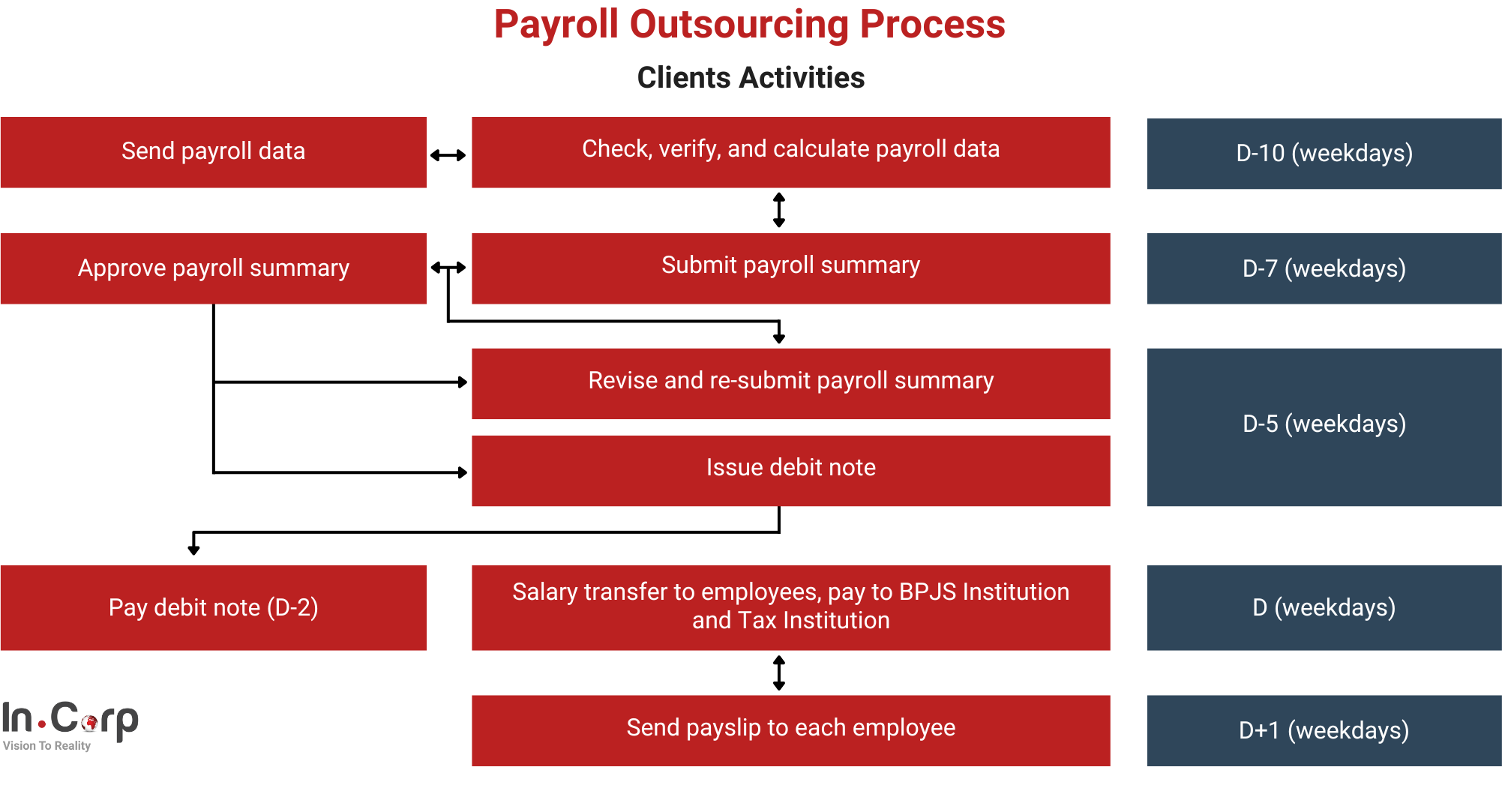 More on Business Outsourcing