The National Agency of Food and Drug Control (BPOM) oversees health supplements. Only registered Indonesian entities can import and distribute supplements. Products undergo BPOM's certification process before entering the Indonesian market. This process includes inspections to ensure your products comply with all safety and standard distribution requirements.
Health Supplement Registration Indonesia: The Requirements
Import license
Authorization letter from the manufacturer
Legalized Certificate of Free Sale issued by the origin country's government
Trade business license
Health Supplement Registration: Halal Certification
Halal certification in Indonesia has existed for some time, but until 2019, it was completely voluntary. According to Law No. 33/2014 on Halal Products Assurance, many consumer products and related services entering and traded in Indonesia must now gradually be Halal-certified.
Health and food supplement registration by InCorp Indonesia
Starting a company


Only registered legal entities can register products in the country, so foreign investors must set up a health supplement company in Indonesia. With InCorp Indonesia, investors can establish a foreign-owned company from scratch most seamlessly and securely.
Product license holder


If you prefer not to establish a company, InCorp Indonesia can still register your health supplement using our product license holder service. This enables you to collaborate with various distributors and end partnerships without worrying about regulatory issues.
Extension of food supplement registration


Every health supplement in Indonesia gets a unique registration number valid for five years. For renewal, start six months before expiry. Renew at least a month before to avoid restarting. Contact InCorp Indonesia early to prevent delays.
Health Supplement Registration: The Process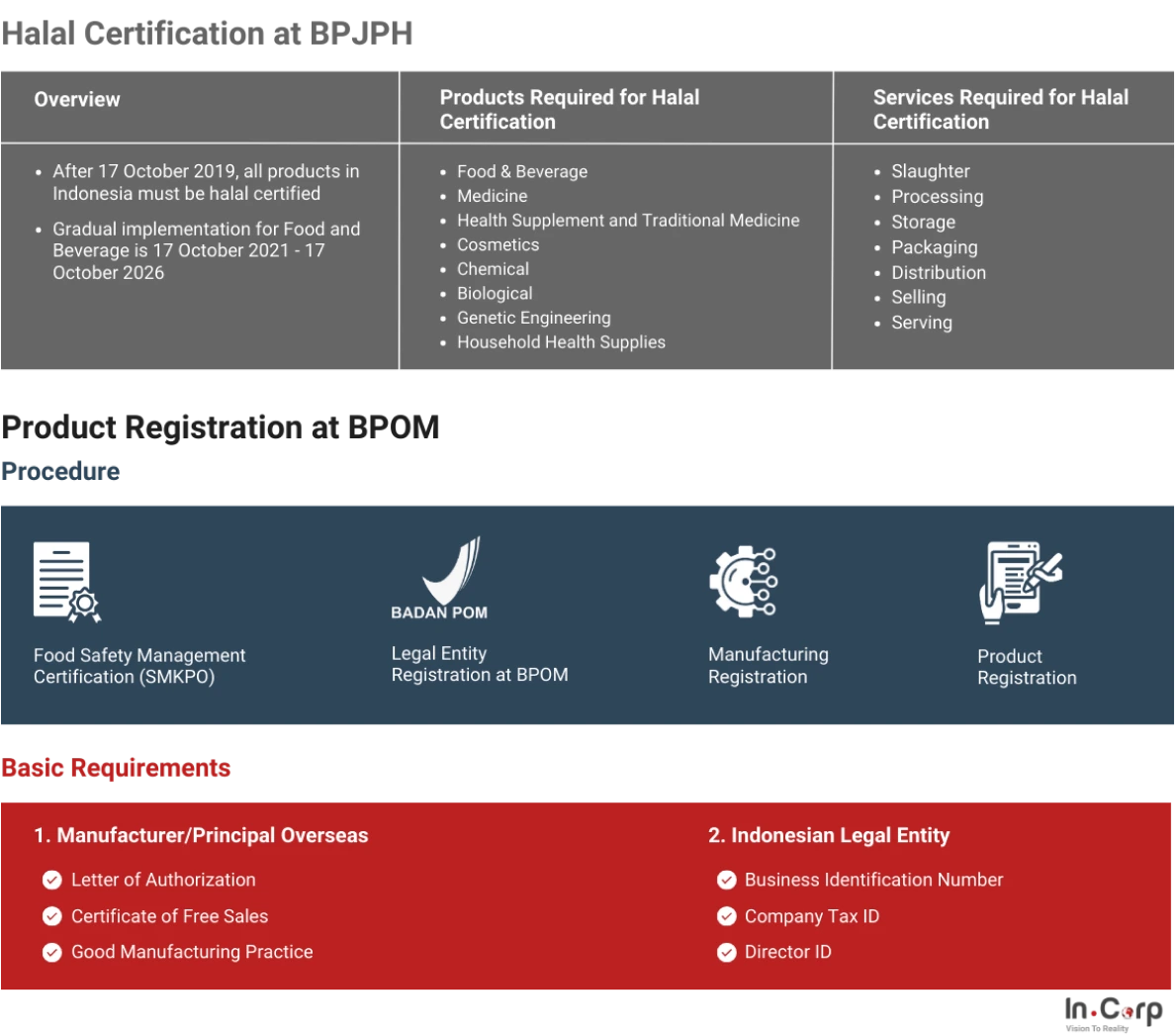 More on Product Registration