Exploring Jakarta's thriving business landscape and opportunities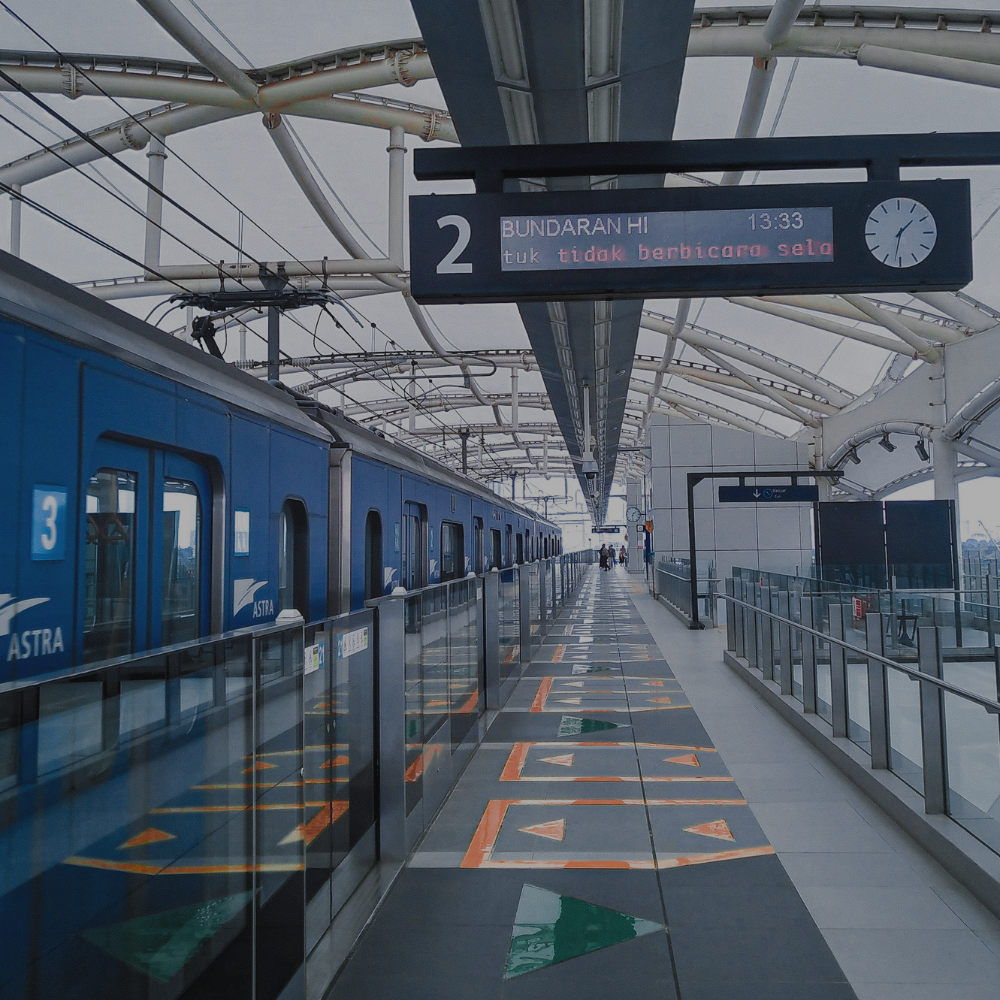 Jakarta presents many promising business prospects for foreign investors to expand their enterprises. This article aims to delve into the various business opportunities available in Indonesia's bustling capital, focusing on key sectors that drive the city's growth and uncovering potential rewards for those poised to seize them.
A robust economy and flourishing business landscape
The Acting Governor of DKI Jakarta, Heru Budi Hartono, recently announced that Jakarta's economy will grow by an impressive 6.4% in 2024. However, he emphasized the importance of remaining cautious about potential economic downturns resulting from global conflicts.
Highlighting the city's resilience in navigating various situations, Jakarta's 2024 development plans will prioritize bolstering the economy and essential services to foster quality growth in economic, social, and environmental spheres.
Massive business opportunities in Jakarta

Foreign investors need to identify lucrative business opportunities in Jakarta. With its rapidly expanding economy, Jakarta offers numerous opportunities for those willing to conduct meticulous research and take calculated risks.
Investors can contribute to the region's economic development by creating job opportunities. The impact will start stimulating the local economy and supporting the community. 
Here are some key benefits associated with investing in profitable business opportunities in Jakarta:
1. Thriving market potential
Jakarta boasts a sizable market with immense business potential with a population of over 10 million. The ongoing urbanization and migration support the development of this promising landscape.
2. Commerce and finance hub
It is not a surprise that Jakarta attracts many large companies, including multinational corporations. Excellent infrastructure and substantial market potential make it an ideal choice for foreign investors to establish their presence or headquarters.
3. Developed infrastructure
Jakarta has an international airport, a modern seaport, and an extensive toll road network. Such a testament to its commitment to developing infrastructures. The continued investment in infrastructure projects provides additional business opportunities for entrepreneurs.
4. High potential across various sectors
With many burgeoning business opportunities, Jakarta demonstrates significant investment potential across technology, tourism, property, and finance sectors.
5. Cultural diversity
The rich cultural tapestry and ethnic diversity of Jakarta foster a welcoming environment for multinational businesses seeking to adapt to diverse market needs.
6. Streamlined investment process
The Indonesian government offers incentives to attract investments, and in recent years, the investment bureaucracy has become more accessible with the adoption of an online system for investment applications.
Read more: Unlocking Investment Opportunities in The New Capital of Indonesia 
Promising business opportunities in Jakarta

As a bustling economic center, Jakarta provides numerous business opportunities across various industries. The following are the key sectors based on the Investment Realization in Jakarta in 2022:
Domestic Investment:
South Jakarta Administrative City led with Rp 31.27 trillion.

The construction sector topped the list with Rp 18.8 trillion (21.1%).
Transportation, warehouse, and telecommunication with Rp 18.2 trillion (20.3%).
Other services with Rp 12.5 trillion (14.0%).
Housing, industrial, and office areas with Rp 12.0 trillion (13.5%).
Mining with Rp 10.9 trillion (12.3%).
Foreign Investment:
South Jakarta Administrative City emerged as the leading recipient with Rp 31.9 trillion.
Transportation, warehouse, and telecommunication with Rp 20.0 trillion (37.2%).
Other services with Rp 12.2 trillion (22.6%).
Housing, industrial, and office areas with Rp 8.5 trillion (15.9%).
Wholesale and retail trade, repair of motor vehicles with Rp 5.2 trillion (9.7%).
Mining with Rp 3.4 trillion (6.3%).
Furthermore, we have identified the markets predicted to experience substantial growth in 2023, particularly in the Jakarta region:
1. Infrastructure development and construction
Indonesia's infrastructure demands further investment and improvement. The government has committed to investing $430 billion in the country's infrastructure from 2020 to 2024, making this sector an attractive investment opportunity.
2. Mining sector and renewable energy
Indonesia possesses abundant commodity resources, making it a significant exporter. Additionally, the mining industry has played a pivotal role in the country's economic growth, while clean energy firms have the opportunity to enter the industry.
3. Tourism sector
Indonesia's tourism sector represents an untapped market, offering promising prospects for firms specializing in leisure and tourism. Moreover, the country is an attractive tourist destination with over 17,700 islands, captivating beaches, and diverse landscapes.
4. E-commerce
Indonesia boasts a high e-commerce adoption rate, positioning it as one of the most profitable business sectors to explore in 2023. The industry's gross market value exceeded $30 billion in 2020 and is projected to reach $83 billion by 2025, driven by changing consumer behaviors prioritizing convenience.
Conclusion
To conclude, Indonesia's economy has consistently grown over the years, with further growth anticipated in the future. The country's diverse economy and abundant resources create opportunities for foreign investors to establish profitable businesses across various sectors.
Considering current market trends and growth potential, Jakarta's most promising business sectors for 2023 are infrastructure and construction, mining and clean energy, leisure and tourism, and e-commerce.
Nevertheless, before investing in any sector, it is crucial to comprehend the regulations, acquire relevant business licenses and undergo company registration in Indonesia. 
Collaborating with a reliable business consultant such as InCorp Indonesia can help foreign investors navigate the registration process and ensure compliance with local regulations, facilitating a smooth and hassle-free investment experience in Indonesia.
More on Business License