Guide to choosing a company registration consultant in Indonesia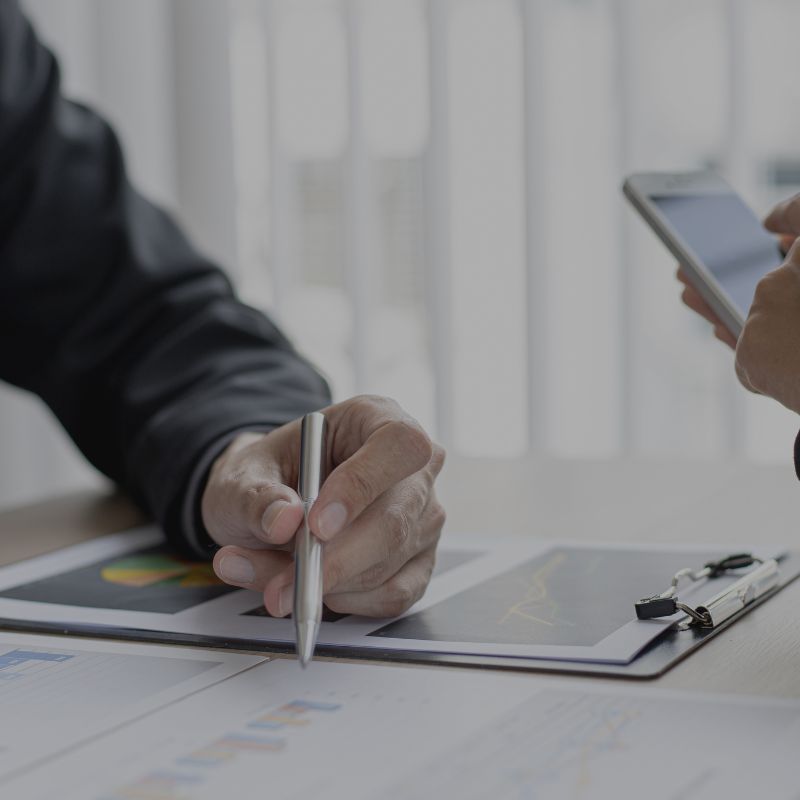 Why hire a company registration consultant in Indonesia?
Accessing business registration services is crucial for businesses in Indonesia due to the complex regulatory landscape and nuanced local practices. Engaging company registration consultants offers numerous advantages.
Adeptly navigating complex legal procedures
Guaranteeing adherence to Indonesian laws
Minimizing time and expenses
Delivering personalized guidance
Managing administrative tasks
Capitalizing on local networks
Mitigating risks
Enabling business owners to focus on core operations
In general, a consultant eases the process of entering the Indonesian market, ensuring smooth operations and regulatory compliance.
Common challenges faced when registering a company in Indonesia
When you consider registering your company in Indonesia, several challenges may arise from the complex rules and bureaucratic procedures involved. Several common obstacles include:

Language difficulties

Most registration documents are written in Bahasa Indonesia. This situation will force you to require assistance from a translator or legal advisor.
Lack of transparency

The process for obtaining business licenses can be confusing. The presence of consultants will help you to find clear information on requirements and procedures.
Delayed processing time

The registration process can be time-consuming, with potential delays caused by bureaucratic processes or issues with the online submission system.
Limited access to financing

Foreign investors might need help accessing financing from Indonesian banks due to a lack of credit history and stringent collateral requirements.
Advantages of using company registration consultants

Collaborating with consultants and corporate services providers can provide numerous advantages to facilitate your business entry into Indonesia. Some of these benefits include:
1. Understanding business needs
Consultants build a strong client relationship by comprehensively understanding their business goals, objectives, and requirements. They assess the nature of the business, considering industry, size, ownership structure, and liability protection.
2. Name and trademark assistance
Consultants help clients find unique and legally permissible business names while conducting trademark searches. They guide clients through the trademark registration process.
3. Legal compliance
Consultants guide clients through the registration process, ensuring compliance with legal requirements and assisting in document preparation, including the correct inclusion of essential details.
4. Registration & liaison with government authorities
Consultants collaborate to secure the required registrations, permits, and licenses. They act as intermediaries, handle inquiries, and maintain ongoing compliance.
Consultants can also represent clients during registration, interact with government officials and legal professionals, and address inquiries.
They are dedicated to streamlining the process, maintaining compliance, and ensuring effective communication for a successful registration outcome.
5. Advisory services
Consultants offer a range of advisory services. This includes assistance with tax registration, labor law compliance, certification acquisition, bank account setup, and practical aspects of business initiation.
They also guide tax obligations, HR policies, location selection, and operational processes, ensuring clients successfully navigate business complexities.
6. Industry knowledge
A reputable consultant keeps clients informed about registration progress and any changes in legal requirements. They help clients understand ongoing compliance responsibilities, including filing annual returns and maintaining accounting records.
With deep industry knowledge, consultants stay updated on the latest regulations, providing reliable advice for a successful business setup in Indonesia.
Read more: 15 strategies for global business expansion in Indonesia
Qualities to look for in company registration consultants
When you've chosen to enlist consultants for your company formation services, there are several critical aspects to remember. These factors can substantially impact your company's compliance and overall success. Among others are:
1. Expertise
Professional and knowledgeable consultants can guide you through registration. They will ensure all legal requirements are met promptly and effectively. They help you choose the proper business structure, prepare and file necessary documents, and provide compliance-related advice.
2. Legal compliance
Registering a company involves adhering to various legal requirements, including obtaining licenses, paying taxes, and complying with labor regulations. Professional consultants help you navigate these obligations, reducing the risk of legal problems and penalties.
3. Reputation
The choice of consultants can impact your company's reputation, especially during registration. Opting for consultants with a proven track record can create credibility and trust with stakeholders like investors, customers, and suppliers.
4. Saving cost and time
Professional consultants streamline the registration process, preventing costly errors, reducing expenses, and saving time. They can also identify potential issues and offer strategies to minimize risks.
How do I register a company in Indonesia?
Registering a company in Indonesia involves several steps, those are:
| | | |
| --- | --- | --- |
| No | Steps | Descriptions |
| 1 | Name application | Register your desired company name with the Ministry of Law and Human Rights. |
| 2 | Deed of establishment | Apply online, provide the necessary documents, and obtain legalization for your company's establishment. |
| 3 | Company domicile certificate | Obtain the mandatory Certificate of Company Domicile. |
| 4 | Tax registration (NPWP) | Get a tax ID with the local tax authority for financial purposes. |
| 5 | Business Identification Number (NIB) | Obtain a unique identification number from the Online Single Submission system. |
| 6 | Licenses | Apply for any required business licenses depending on your business type. |
| 7 | Work visas | Secure work visas (KITAS) for local and foreign employees. |
| 8 | Corporate bank account | Open a corporate bank account to deposit your capital. |
Besides the above steps, you should submit labor reports to the Ministry of Labor, apply for social security programs for workers, and get healthcare and employee welfare insurance from the Social Health Insurance Administration Body (BPJS).
Guide to Doing Business in Jakarta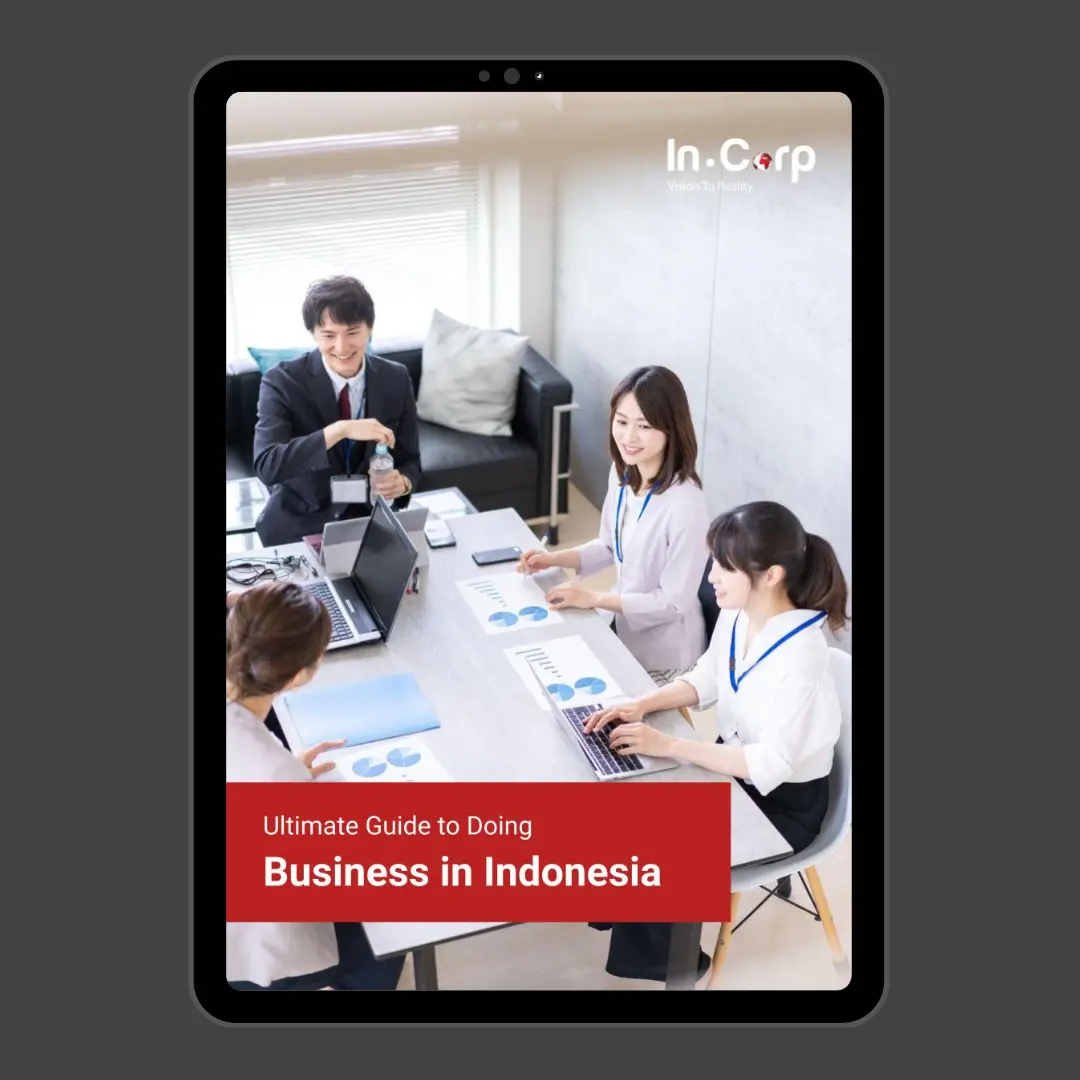 InCorp Indonesia as your consulting partner
Registering your company to operate in Indonesia might involve a complex process that can challenge your company's expansion plan.
However, with the assistance of experienced company registration consultants, the process can be more accessible and smoother and save you time and money.
With more than a decade of experience in market entry in Indonesia, which offers company incorporation services and business licensing, InCorp Indonesia can be your best option to help you set up a business in one of the most lucrative markets in the country.
Start consulting with our expert consultants by clicking the button below.
More on Business License