Understand the dynamic of the F&B industry in Semarang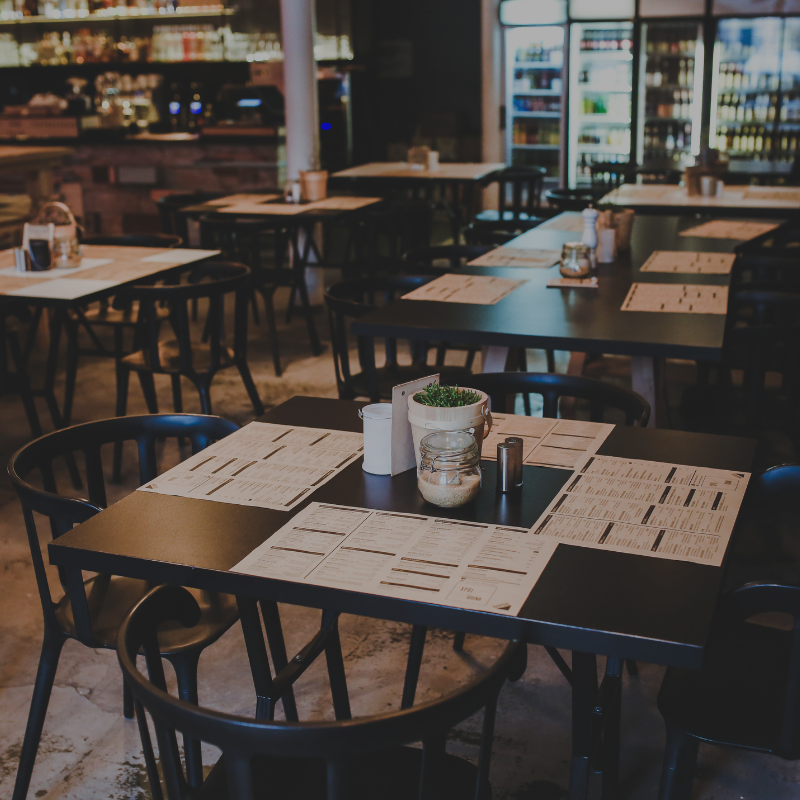 Starting a business in the fast-growing F&B industry in Semarang promises a rewarding journey. The bustling hub of Central Java, Semarang, provides a vibrant environment for food and beverage businesses.
However, navigating the intricacies of this industry requires careful planning and strategic execution.
This guide will cover important steps to start your F&B business in Semarang, providing you with the knowledge to succeed in this competitive market.
Semarang offers growing F&B opportunities
Semarang has experienced rapid economic growth in recent years. Many promising contemporary business opportunities have emerged in this city, including the F&B industry.
Thanks to its population diversity, Semarang offers diverse and active markets, creating an ideal environment for businesses to thrive.
Moreover, with the growing population and increasingly modern lifestyles, the food and beverage (F&B) business is an attractive opportunity to explore in Semarang.
Read more: Start your medical tourism business in Bali
The advantages of starting an F&B business in Semarang
Semarang, a bustling metropolis in the heart of Central Java, presents a wealth of promising and potentially profitable opportunities in the F&B industry.
Let's explore the reasons behind Semarang's attractiveness as a hub for F&B ventures.
1. Population size
The F&B market in Semarang is up-and-coming, thanks to its large population. Therefore, the demand of the people is also increasing.
This dynamic environment presents extensive business opportunities in Semarang, where you can explore various types of F&B businesses to meet people's ever-increasing needs.
2. High purchasing power
People in Semarang are known to be open to the latest trends and new lifestyles. Their consumer-oriented mindset embraces the evolving lifestyle trends that translate into strong purchasing power.
Therefore making them inclined to invest in products and services that align with their preferences and needs.
3. The promising outlook for the culinary business
Semarang presents incredible opportunities for culinary entrepreneurs. The city offers many exciting things, from traditional dishes to innovative modern creations.
The potential to serve delicious and healthy local dishes is expanding, given the abundant natural resources, agriculture, and livestock.
How to start an F&B business in Semarang

There are several aspects to consider before kick-starting an F&B business in Semarang. Those are:
1. Local partnerships
In the F&B industry, different investment requirements might make it easier for foreign investors to start a restaurant by teaming up with a local partner in Semarang.
Local partners from Semarang bring valuable knowledge and expertise about the Semarang market.
2. Setting up a legal entity
Local entrepreneurs in Semarang can register their restaurant as a limited liability company, similar to registering any other company in Indonesia.
Limited liability companies are preferred because they are regulated and offer more certainty to all parties involved.
According to Indonesian company law, foreigners can establish a foreign-owned limited liability company with a maximum of 51% foreign ownership. Alternatively, foreign owners can have a local person as a shareholder while retaining complete control of the restaurant.
3. Acquiring business permits
Foreigners must demonstrate their legal status and provide documentation such as a work permit and a valid visa.
4. Relevant licenses
Before opening for business, F&B establishments in Indonesia, including Semarang, must obtain approval for the food products they intend to sell.
The National Agency of Drug and Food Control issues an ML (Makanan Luar) number after evaluating the origin, quality, and use of raw ingredients and final food products for compliance.
Restaurant owners have a choice regarding permits for the ingredients they use to make their dishes.
But they must get a license for the final food items they sell. This process usually takes six months to a year. During this time, the owners need to follow the rules of the place where they'll be selling their food and drinks.
License and legal requirements
Permits
Specific permits are required for various activities when running an F&B business:
Building Permit (Izin Mendirikan Bangunan): This is needed to modify, expand, or construct restaurants in specific locations.
Nuisance Law Permit (Undang-Undang Gangguan): This ensures the business won't disrupt public peace and safety.
Environmental Impact Analysis (AMDAL): This analyzes how the restaurant affects the environment, waste disposal plans, and other environmental factors.
Licenses
After obtaining the necessary permits, the following documents are required to secure a license through the local government's tourism division. Those are:
Copies of all permits and certifications.
A copy of the Articles of Association.
A copy of your ID or passport and a valid working visa for foreigners.
Color photographs of the restaurant premises, including various angles of each room's exterior and interior.
If your F&B business serves alcoholic beverages, you must apply for an Alcoholic Beverage Trading License (SIUP-MB). Moreover, if your restaurant plays pre-recorded music, obtaining a license is necessary to comply with copyright regulations.
Guide to Doing Business in Semarang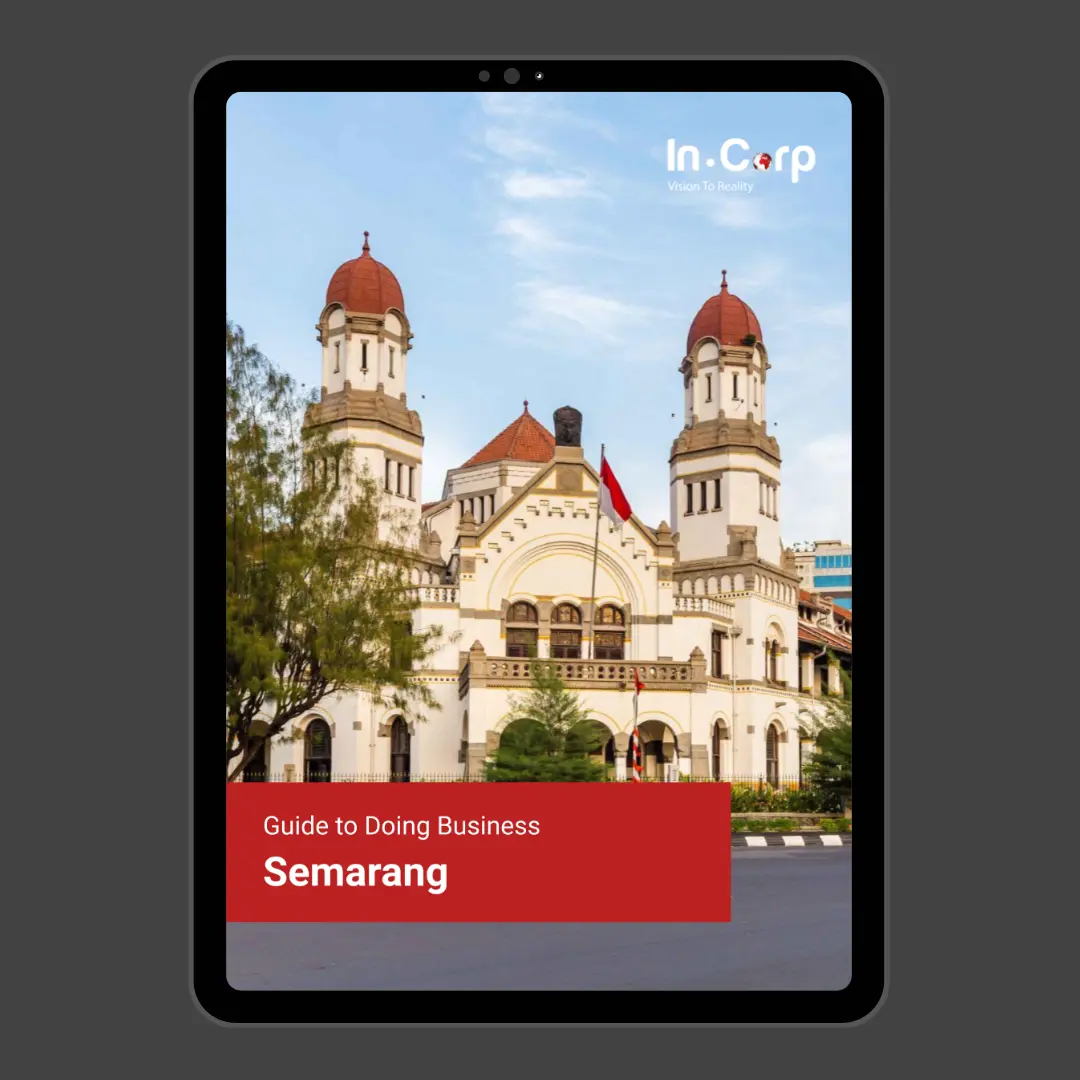 Capitalize F&B industry in Semarang with InCorp Indonesia
Being the capital city of Central Java, Semarang offers an array of compelling advantages for the prosperity of F&B businesses, including its substantial population, strong purchasing power, and diverse culinary offerings.
Businesses that aim to capture the opportunities to explore the F&B sector in Semarang can work with InCorp Indonesia, which provides company registration, accounting, and tax services.
This ensures the smooth process of your market entry and stable business operation in one of Indonesia's cities with the most significant market potential. Start your Semarang F&B venture now.
Contact our consultant by clicking the button below.
More on Accounting