How to buy property as a foreigner in Indonesia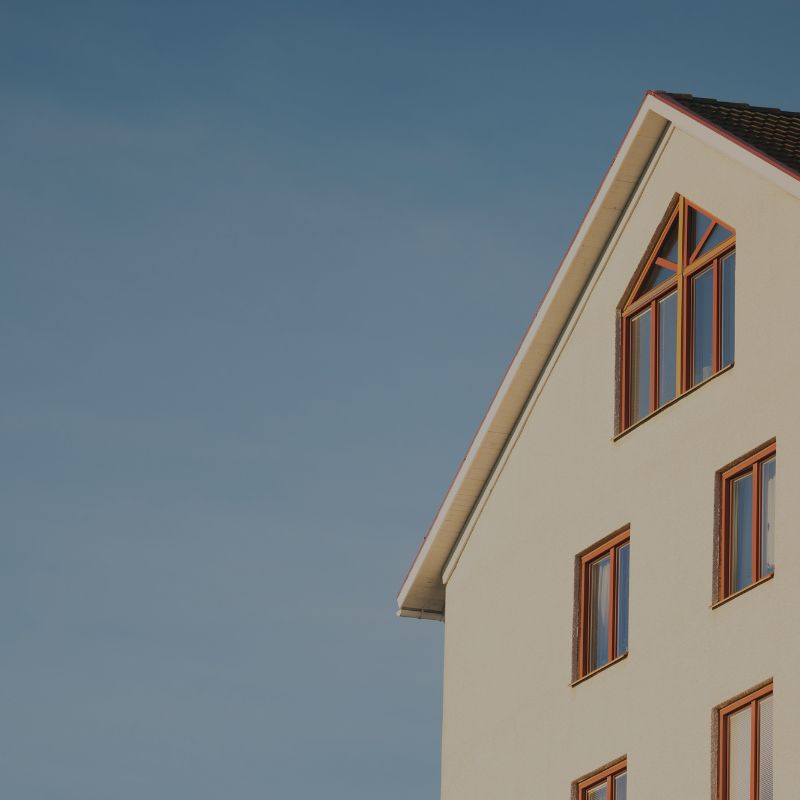 It is no secret that there are specific challenges for foreigners who want to buy a property in Indonesia. Navigating the avenue of property purchases in Indonesia can be daunting. However, there is no shortcut. You must understand the process as one of the crucial steps of how to buy property as a foreigner in Indonesia.
In that case, this guide will walk you through the essential steps, legal considerations, and expert tips to ensure a smooth and successful property purchase in this captivating archipelago.
Can foreigners own property in Indonesia?
Before delving into how to buy property as a foreigner in Indonesia, understanding the legal landscape should be your key focus. The government regulation on land rights, introduced in 2021, simplified the process for foreigners to purchase property in Indonesia.
With the updated regulations, foreigners only need to provide immigration documents like a passport or visa. This change feels significant because the previous regulation required foreigners to have long-stay (KITAS) or permanent-stay (KITAP) permits to own property in Indonesia.
Currently, the foreign property market in Indonesia tends to focus on areas with ample job opportunities and popular tourist destinations. This market can be divided into two main segments:
Expatriates already working in Jakarta and its surrounding area offer a potential market worth IDR 20 trillion (USD 1.3 billion) for foreign buyers.
Tourist destinations such as Bali, Lombok, and Batam are expected to experience a surge in property purchases due to the new regulations allowing people to buy properties more efficiently.
Read more: Is this year good for property investment in Indonesia?
Foreign ownership pricing for land & property in Indonesia
As a foreigner finding how to buy property in Indonesia, you must know. Provinces with significant populations and popular tourist attractions typically have higher floor prices than less-visited areas.
Landed houses (Capped at 2,000 square meters)
Region
Floor price 
IDR (billion)
USD

Jakarta

5

330,000

Banten

5

330,000

West Java

5

330,000

Central Java

5

330,000

East Java

5

330,000

Yogyakarta

5

330,000

Bali

5

330,000

West Nusa Tenggara

3

198,000

North Sumatra

2

132,000

East Kalimantan

2

132,000

South Sulawesi

2

132,000

Riau Islands

2

132,000

Other provinces

1

66,000
Apartments
Region
Floor price
IDR (billion)
USD

Jakarta

3

198,000

Banten

2

132,000

West Java

2

132,000

Central Java

2

132,000

East Java

2

132,000

Yogyakarta

2

132,000

Bali

2

132,000

Other provinces

1

66,000
The prices shown in US dollars are determined from official rupiah prices, calculated using the exchange rate on August 9, 2023, and rounded to the nearest thousand.
Understanding property ownership laws in Indonesia

There are several types of property ownership in Indonesia, according to the applicable laws and regulations; those are:
Right of Ownership (Hak Milik)
You can use your land without expiration if you have the Ownership Right (Hak Milik). However, only Indonesians can buy this right because it is the highest land ownership authority under Indonesian law.
Right to Build (Hak Guna Bangunan / HGB)
With the Right to Build (HGB), you can build on land you do not own. This right lasts 30 years and can be extended up to 20 years. It is granted to companies following Indonesian law and Indonesian nationals.
Right to Cultivate (Hak Guna Usaha)
The Right to Cultivate (Hak Guna Usaha) allows you to use the land for farming, raising animals, and fishing, but the government controls the land. For Indonesian companies, it is valid for 35 years; for individuals, it can be used for 25 years, with the option to extend for another 25 years.
Right to Use (Hak Pakai)
If you have the Right to Use (Hak Pakai), you can use land owned by the State or someone else for gathering goods. Foreigners, Indonesian nationals, local businesses, and businesses with local and foreign ownership can obtain it.
Leasehold Right (Hak Sewa)
The Leasehold Right (Hak Sewa) lets you use someone else's land for a specific time by paying rent according to your lease agreement.
Right of Land Clearing and to Collect Forest Products (Hak Membuka Tanah dan Hak Memungut Hasil Hutan)
These permits allow you to clear land that is not yours and gather materials and goods from the forest on that land.
Guide to Doing Business in Jakarta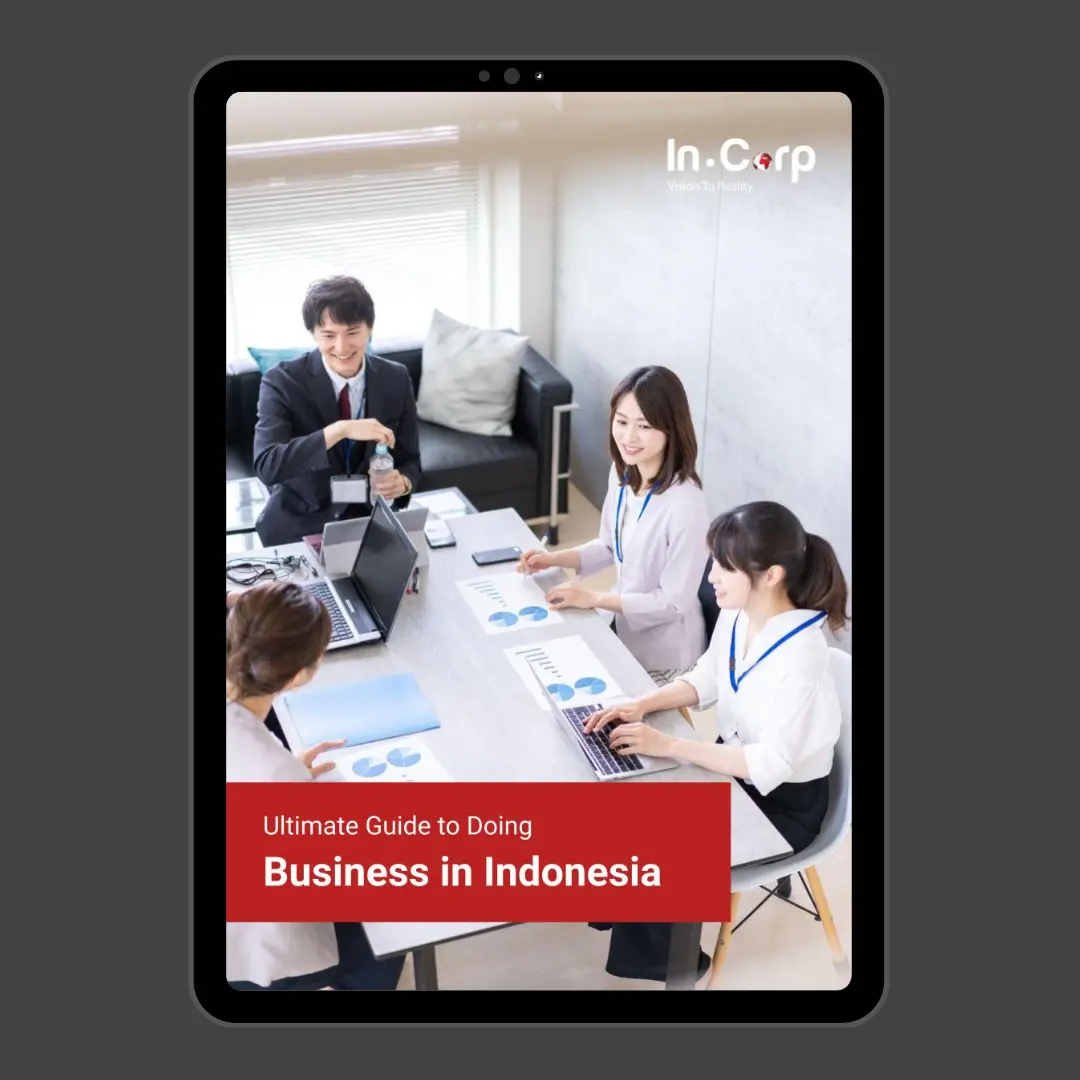 Steps for foreigners to buy property in Indonesia
Now, we're discussing the proper way to buy property in Indonesia. Several steps should be considered before deciding to buy property in Indonesia, among others are:
1. Set up a PT PMA (Foreign-Owned Company)
Having a PT PMA allows foreigners to buy or rent property in Indonesia. The process can be complex, and many people use local agencies to simplify this process.
2. Work with a professional real estate agent
An experienced real estate agent can save you time and effort. They have access to various property listings, help with negotiations, and protect your interests.
3. Find a property
Depending on your budget and preferences, you can find properties in the city center, near businesses, or in residential areas.
4. Check the licenses
Ensuring two essential documents are necessary for legal reasons: the Certificate of Property and the Building Approval.
5. Do your research
Due diligence is essential to avoid legal issues. You can verify land ownership licenses and review the contract.
6. Sign the Sales Purchase Agreement (SPA) and make a downpayment
The SPA is a legal document outlining buyer and seller obligations. It must be signed in front of a notary. The downpayment usually reaches 10-30% of the total price.
7. Complete the transaction
Transfer ownership from the seller to you in front of a notary. Pay the Transfer Tax (BPHTB) on time to proceed.
8. Transfer of ownership
The notary will transfer ownership once payments and taxes are settled.
Purchase your property with InCorp Indonesia
With the simplified process, foreigners willing to own property in Indonesia are no longer required to prepare complex documents.
With such facilitation, any foreign individual or entity that aims to invest in Indonesia's property can seek help from InCorp Indonesia, which offers land and property ownership and a business license.
Contact our consultants and take the first step towards acquiring your ideal property in Indonesia by clicking the button below.
More on Business License