Exploring serviced and virtual office in Surabaya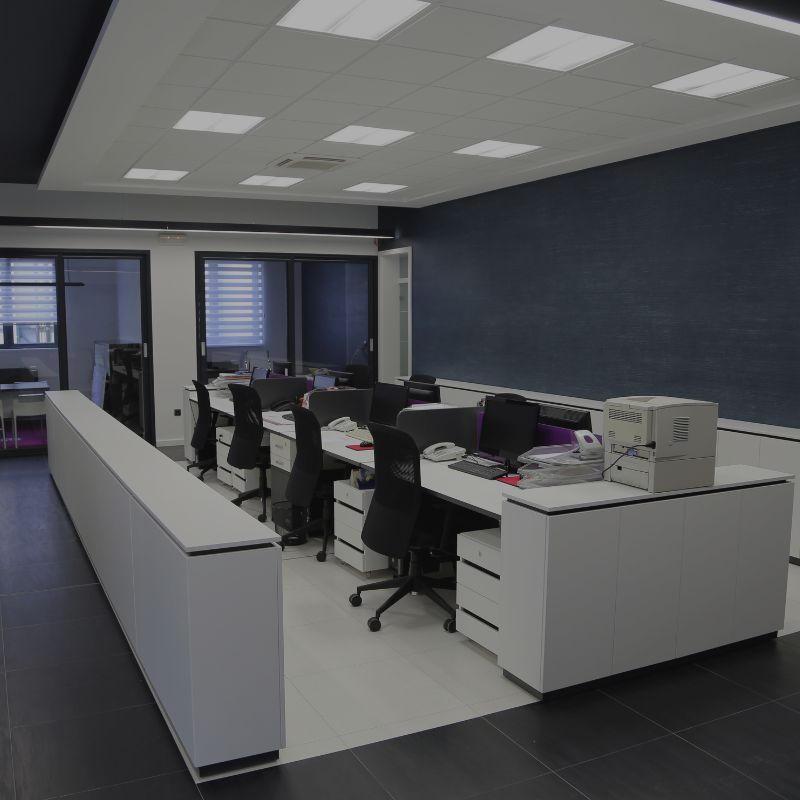 Surabaya is known for its bustling business landscape. Entrepreneurs frequently seek innovative solutions to optimize their operations while minimizing costs. This quest for efficiency has led many to explore the benefits of cost-effective workspace solutions, particularly in serviced and virtual office in Surabaya.
These flexible arrangements present compelling alternatives to conventional office space concepts. Virtual offices cater to the dynamic needs of modern businesses.
This article delves into the advantages and intricacies of virtual office services in Surabaya, shedding light on how they can empower businesses to thrive in today's competitive market.
The growing demand for office space

Demand for office space in Surabaya during the first half of 2023 has shown improvement. The development is expected to continue to increase by the end of the year, in line with the economic growth in East Java.
The average office building occupancy rate in Surabaya currently stands at 55.2%. It is projected that by the end of the year, it could rise above 60%.
Based on the area, the highest office occupancy rates are observed in Central Surabaya, reaching over 85% and nearly 90%. In the western part of the city, it's around 80%. Meanwhile, office space occupancy in East Surabaya averages 70%, 55% in South Surabaya, and still below 40% in North Surabaya.
Regarding office space rental rates, in the first half of this year, the average was IDR 138,533 per square meter per month. This rental rate has remained relatively stable compared to 2022, as developers focus on improving occupancy performance rather than adjusting the base rental rates.
Read more: 15 strategies for global business expansion in Indonesia
Why is office space important in business?
Having office space is essential for your business due to several reasons:
fice space can be a place for face-to-face meetings, to meet with clients and a place for employees to work.
office space can give your business a professional image and make it more trustworthy to potential customers.
ice space can help build a strong brand presence. People can identify your business more efficiently. Indonesia's diverse culture and beautiful landscapes have attracted foreigners to invest in the property sector.
Virtual and serviced offices as cost-effective solutions
Virtual offices boost productivity, cut commuting expenses, and offer greater flexibility. Furthermore, virtual offices also substantially reduce overhead and technology expenses, making them a cost-effective solution for modern work. Some of its key advantages are:
Enhancing professionalism and credibility
Having a prestigious business address through a virtual office maintains a professional and credible image for your brand. Moreover, selecting a virtual office address in a well-known business area relevant to your industry also creates a positive impression.
Freedom to work anywhere
A virtual office offers the flexibility to work from anywhere at any time. A virtual office is ideal if your business only needs an internet connection.
Environmentally friendly with no commute
Virtual offices are eco-friendly because they eliminate the need for commuting. This reduces carbon dioxide emissions, lowers carbon footprint, and helps the environment.
Increased satisfaction and productivity
Virtual offices enhance employee satisfaction by offering remote work options, saving commute costs, and providing a flexible work-life balance. This typically reduces employee turnover as they are happier and less stressed.
Access to a larger talent pool
A virtual office lets you hire the best talent regardless of location.
Cost-effective solution
Virtual offices are cost-effective compared to traditional physical offices. You pay for a prestigious business address without the high rent.
Easy business expansion
Virtual offices enable business expansion without moving to larger offices.
No long-term commitments
Most virtual offices operate monthly or flexibly, eliminating the long-term rent contracts standard in physical offices. This reduces risk, allowing you to use and pay for the virtual office address for as long as you need.
Business support
Virtual office packages offer additional features to support your business, allowing you to focus solely on your operations. Virtual office solutions take care of tasks like handling calls and mail sorting.
Guide to Doing Business in Batam & Surabaya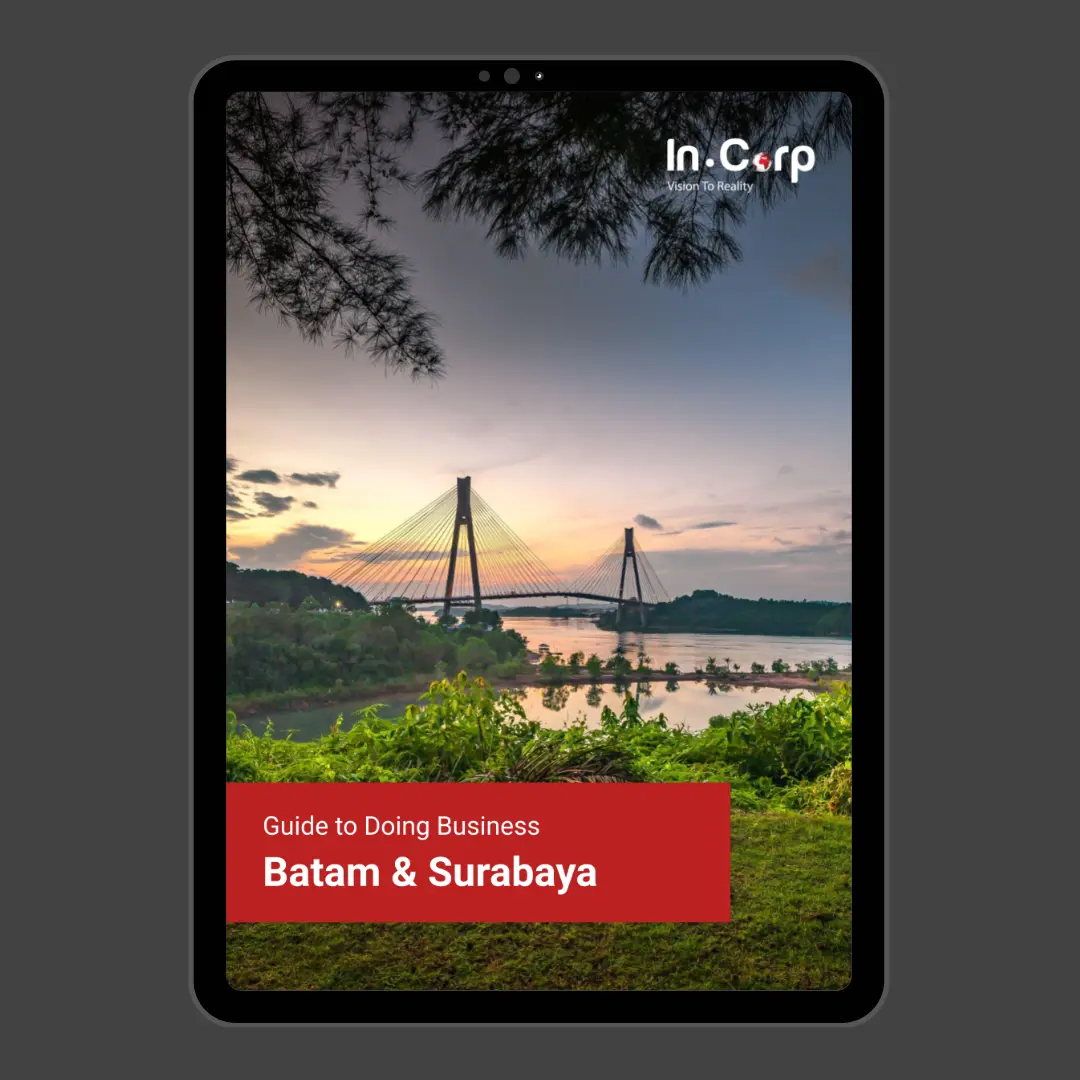 Why choose a serviced & virtual office in Surabaya
Surabaya is Indonesia's second-largest city, with many people, good infrastructure, and massive manufacturing, agriculture, and retail business potential. Virtual Office Surabaya Service with InCorp Indonesia can offer several benefits:
1. Professional business address
Acquiring a business address in the city center adds credibility to your company's image, which can be featured on your business card, letterhead, and administrative documents.
2. Calls handling
A personalized phone number in Surabaya with a dedicated service to answer calls promptly can be an option for your business.
3. Meeting room or conference room
InCorp Indonesia can also provide meeting rooms for meetings and business discussions that offer a convenient and professional environment.
4. Free business consultancy
Our experienced consultants and legal experts are present to assist your business expansion. Using our expertise and wealth of experience, we can offer top-notch advice and direction to help your business thrive in Indonesia.
5. No setup time
Using a serviced office eliminates the need for the time and cost involved in the company incorporation process.
6. No overhead cost
You can reduce costly overhead expenses, enabling you to allocate your finances more efficiently and invest in key areas of your business growth.
7. Flexibility
You will avoid facing the inflexibility of traditional office space. Expanding or reducing your area is hassle-free, with serviced offices available in various sizes.
Conclusion
Surabaya's excellent business potential stems from its growing sectors, such as manufacturing, agriculture, and retail. With virtual offices in Surabaya, your business will reap several benefits, from credibility to cost-effectiveness.
Consult with our expert to have your Virtual and Serviced Office in Surabaya by clicking the button below.
More on Surabaya